The Piano presents
Sundays at Four 2023
Celebrate the joy of live music in a one hour recital series on Sundays at 4pm at The Piano
Entry:
Season Tickets $150 ($50 with student ID)
Individual Concerts $30 ($10 with student ID)
Door Sales $35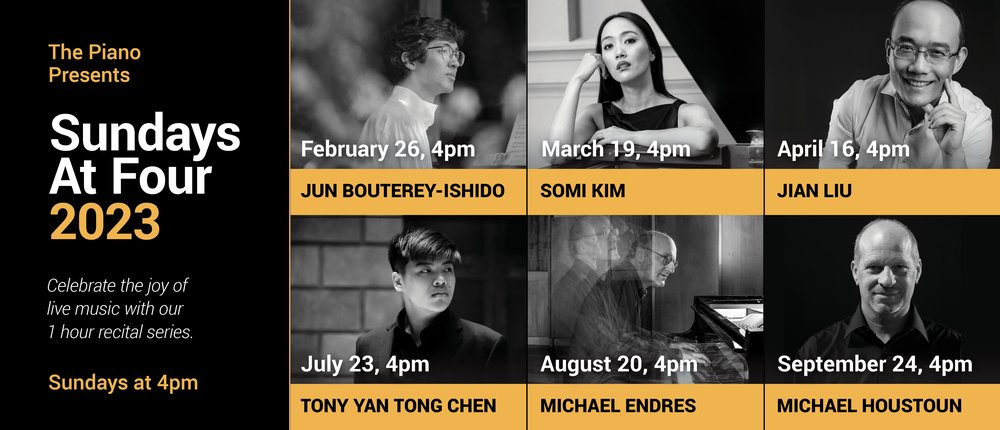 The Piano presents
A Tribute To... A 2023 Sundays at Four Series
Celebrate the joy of live music in a one hour concert series on Sundays at 4pm at The Piano
Entry:
Season Tickets $150 ($60 with student ID)
Individual Concerts $25 ($15 with student ID)
Door Sales $30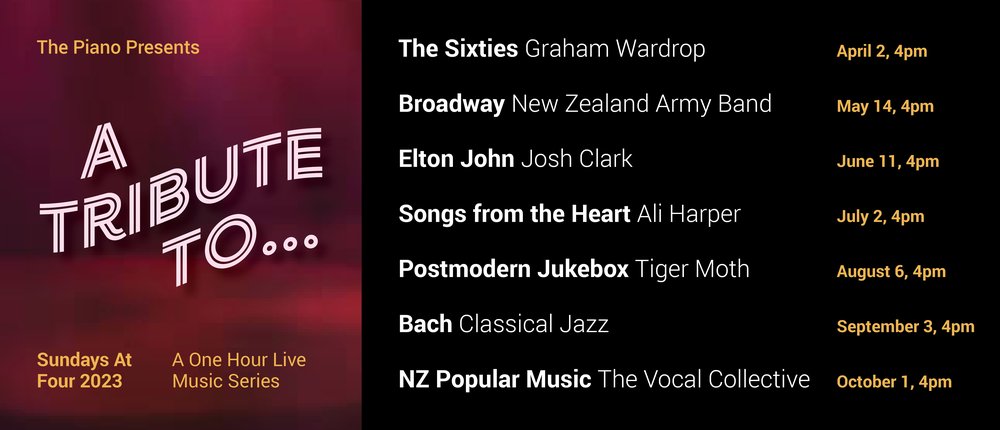 Testimonials
"Organising my jazz performance at the piano was much more affordable and accessible than I had realised. Thanks very much for making it easy to deliver the gift of music to our audience."
- Umar Zakaria
"The Piano is a beautiful and acoustically brilliant venue, is in a great location and the right size for the event I wanted. The staff are also great to deal with."
- William O'Brien
"The staff were incredible and made life as easy as possible. Incredibly accomodating and efficient. Great venue and great layout. Thank you again!"
- Jonathan Lemalu
Affordable, flexible, beautiful spaces
We offer a range of spaces that are not only fit-for-purpose, but are also enjoyable to use and affordable to hire. Whether you're looking to host an intimate performance, showcase event, workshop or a corporate affair we have options to suit.
Stay in the know
Get a quick run-down of what's on each month and be in to win monthly freebies. Simply enter your email below to sign up for our monthly e-newsletter, The Ensemble.